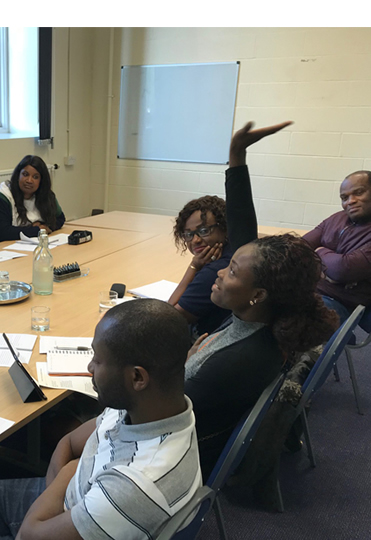 JOJE Projects is a practical hands-on project management training & consultancy set up by Sam Buah, an experienced Project Manager with circa 20 years' experience in managing projects in both the public and private sectors.
Sam's wealth of experience and rare passion for training and knowledge sharing led him to deliver many free first class project management training to individuals and businesses before deciding to set up JOJE Project Training to reach out to and train more businesses. JOJE Project Training targets business leaders, managers, project sponsors, and non-project managers and empowers them with practical project management knowledge, skills, and tips.
JOJE Project Training is also an accredited Training Provider by the Association for Project Management (APM), the official body responsible for overseeing the project management profession in the UK. This is a demonstration of our commitment and dedication to delivering quality project management training.
Online Learning
We offer online learning options where you can access course information at any time. This allows you to fit the study into your schedule.
Our Offer
JOJE Projects would like to offer your business comprehensive and bespoke project management training at competitive prices.
WHY USE JOJE PROJECT TRAINING
What makes us unique is our passion to train and teach, to ensure each delegate is fully equipped and confident to deliver projects or be involved in projects.
Classroom Option
You can join us in-person at any of our scheduled course events or book to have us come to you. Benefit from real time interaction and learning with the instructor.